Whatsapp, Telegram of Signal?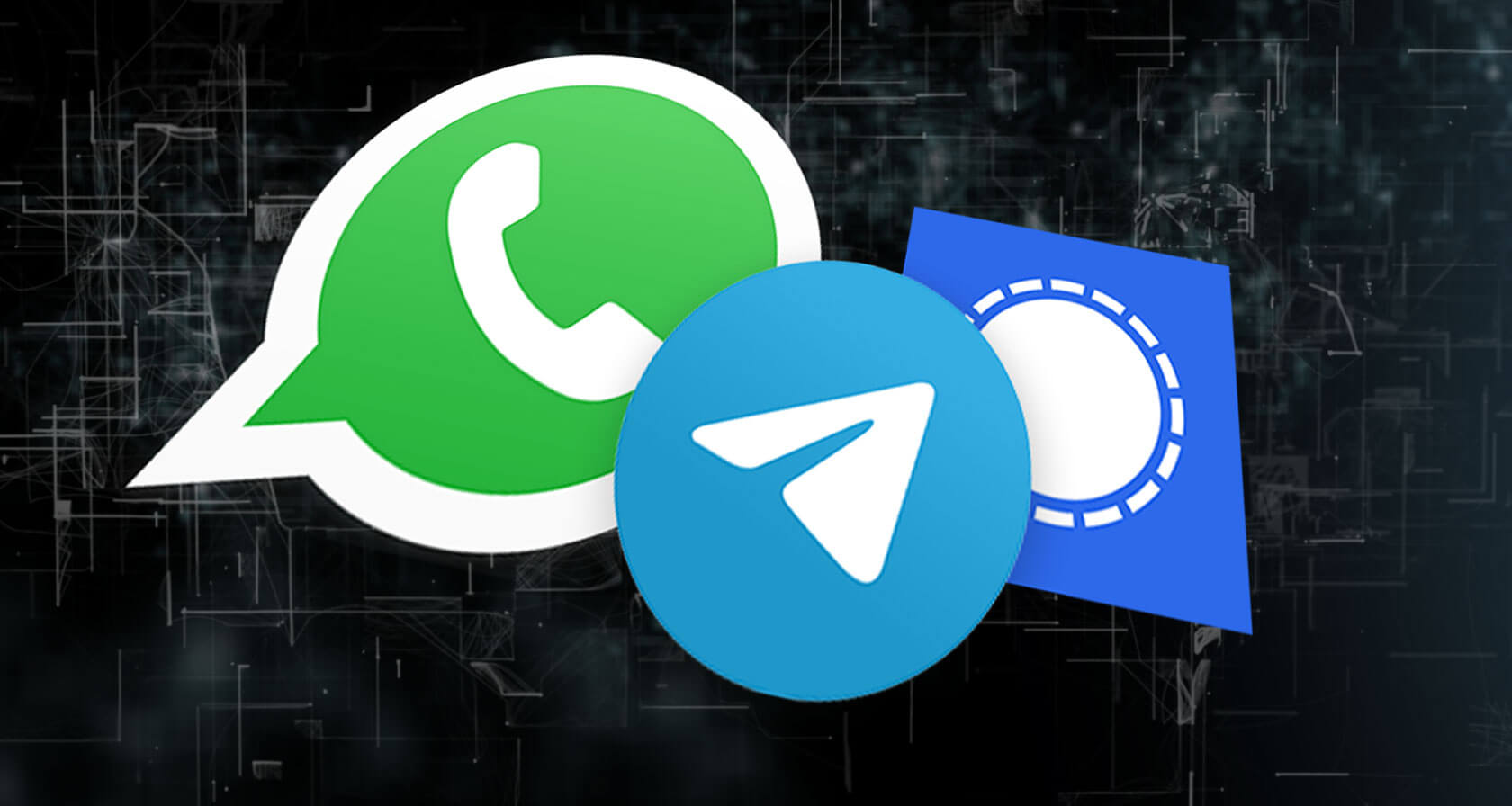 Ik ga weg bij "WhatsApp" ik ga naar TELEGRAM of SIGNAL
Meerdere mensen gaan over van WhatsApp… naar bijvoorbeeld Telegram of Signals. Waarom… omdat WhatsApp van Facebook is natuurlijk… en we niet precies weten wat Facebook met onze gegevens doet en wat hij er van gebruikt. Omdat… alles op Facebook is van Facebook natuurlijk.   Maar… wat is Telegram (Russisch) of Signals dan… is dat wel/niet veilig… wat wordt daar bewaard, gebruikt of verkocht…   Ik vraag me altijd af… Wat kost het dan? Als je er niet voor hoeft te betalen… Heb je enig idee hoeveel server gebruik er is voor een…bijvoorbeeld Facebook, WhatsApp, YouTube… Google?!? Heb je er weleens over nagedacht wie dat betaald. Ik denk niet dat iemand van jullie betaald per zoek opdracht in Google… Dus wie betaald al die mensen die bij Google werken… Wie betaald de servers waar per dag TerraBytes bijkomen om omze geldings drang te posten… Ja dat moet ergens van betaald worden. Misschien kunnen we daar beter eerst naar kijken.   Wie weet ga je binnen kort weer een brief sturen… met een foto erbij natuurlijk en krijg je een week later post met een plaatje van een "duim"… hou hem wel goed beet dan! 😁   #socialmedia #whatsapp #facebook #signals #telegram
DIENSTEN
WAT DOET V-JAKE?
Camera
Filmen
Video edit
Drone
ANIMATIE
Illustratie
Presentaties
Narrowcast
Reclame uitingen
ONLINE
Websites
Banners
LandingsPages
Hosting
Domeinen
OFFLINE
Ontwerp
Logo
Opmaak
Drukwerk
GET IN TOUCH
HEEFT U VRAGEN? WELLICHT KAN IK HELPEN.
STEL UW VRAAG!
V-JAKE op social media
Over V-Jake
Een in Rotterdam gesitueerd multimedia bedrijf.
Voor Video, Website, Animatie en Ontwerp. Ook verzorg ik voor diverse klanten het drukwerk. Heeft u vragen?
Neem contact op!
Contact
V-Jake
Rotterdam
The netherlands T:
0031 (0)6 24 84 55 40
E:
info@v-jake.nl